Hello Traders!
Trading is about probabilities, and they work best in large sample sizes.
40 trades will get you started but it's not nearly enough to measure the success of a strategy. 200 trades and you will begin to see the probability at work as the margin of error decreases dramatically.
One problem with most traders is that they don't give a strategy a chance to get to a large sample size.
Losses are a part of trading; strategies go through periods where they do well, periods where they tread water and periods where they don't do well at all. It is when a strategy is under performing that traders lose confidence and consistency, and either change the plan or switch to a different strategy all together. Running a trading robot is one way to remove that tendency, and the trader is free to let the strategy run and the probability come into play. Team Black is doing just that with the DKAB Strategy.
Team Black: DKAB Strategy
Team Black is implementing a trading robot to swing trade in the Forex markets through different platforms.
The robot is taking 1 trade a day, and it is automated to set entry and the initial stop loss, and the trader manages the trade by trailing the stop, first moving to breakeven and then locking in profits as they are made.
The strategy is trading breakouts. This means that when the market is in consolidation over a certain period of time, the robot will enter a trade once the price moves outside the range.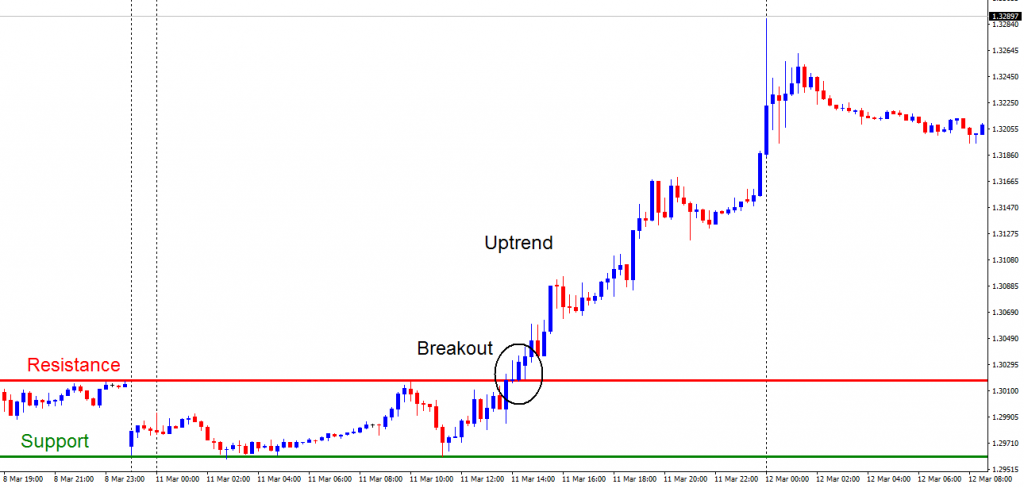 The DKAB Robot is a complete trading plan with specific rules. The plan can be adjusted to your risk tolerance and can be traded either conservatively or aggressively.
What all is included in the plan?
There are 5 major parts to the plan:
Identify and analyze opportunities: This is done by analyzing price and trends.
Entry: Signals are taken at specific places in the trend.
Exits: These are predetermined and preset for when you are right or wrong. You will have losing trades with this strategy.
Risk Management: This determines our overall risk and per trade risk.
Money Management: This will guide you in growing your capital and keep you from blowing up your account.
Teamwork
As a member of Team Black, you will learn the details of the strategy and begin your training. Only by successfully completing it will you be allowed into the trading room where traders are implementing the DKAB Robot live.
Accountability is the key when working with other traders and through our review process you will develop the skills to be profitable.
Of course there is no guarantee that your results will be the same or results will continue like this as no one knows the future. However, if you don't have the discipline to follow the plan, we promise that your results will be far worse than these.
Drawdowns can and will happen with any strategy, and the DKAB Strategy is no different.
Getting Started

We are currently running a spring discount for those who want to get started now. By registering for a Yearly Membership in April you will be able to join a Crush Pro Team of your choice for free. That's over 50% off to get started.
To join click (here)
Scroll down and click sign up now under the Yearly Membership.
OR you can register as a free member and be eligible for our spring drawing where someone will be selected to join a Crush Pro Team of your choice for free along with 3 months free membership.
You must register by April 13th to be eligible.
To register click (here)